When it comes to engines and general mechanical work, Auto Truck Service Inc. is your go-to service provider for all types of vehicles. More than just cars and trucks, we're able to assist you in maintaining your RVS and motor homes, as well as marine engines and performance engines. Though our approach is different for each, our goal is the same: to ensure your vehicle performs with optimal efficiency and reliability, delivering the performance you demand.
Motor Homes
Your motor home requires a slew of maintenance items to stay roadworthy and needs more than a routine mechanic can deliver. When the time for maintenance or repairs comes due, bring your RV to Auto Truck Service Inc. We'll provide the thorough service required to keep your rolling fortress safe and sound as you traverse the highways. We offer:
Air bag installation
Alignment – 4-wheel
Brakes and hydraulics
Chassis service
Coolant flush
Diesel emissions certified
Electrical services
Engine performance
Factory maintenance
Generator service
Heating services
Insurance repair
Leveling jacks
Lube, oil and filter service
Power inverters and batteries
Powertrain and chassis
Ride control repair and upgrades
RV power upgrades
Steering repair/upgrades
Suspension repair/upgrades
Transmission service
Warranty services
Marine Engines
Marine engines require specialized insight to service, which is why it's imperative to always work with a qualified boat mechanic in Everett, WA. Our experienced crew is knowledgeable in all types of marine mechanical services and will deliver the services your boat needs to remain reliable out on the water. As a leader for boat repair in Everett, WA, we welcome all types of marine vehicles, no matter the make, model or engine type. Maintenance, repairs or rebuilds—we do it all!
Performance Engines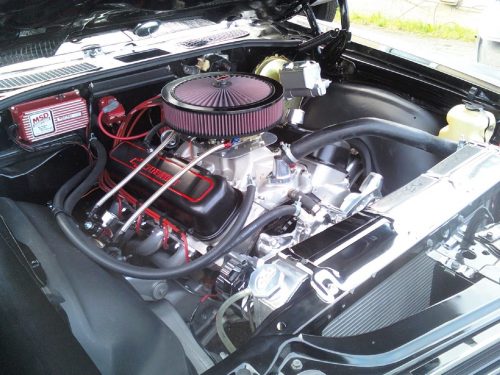 Whether you're hitting the strip or building the perfect hot rod, a performance engine is central. Come to Auto Truck Service Inc. wants to build your next engine! As members of the Engine Builders Association (AERA), you can count on us to put together an engine that blows away your expectations for power and performance! Here's how we do it:
Complete disassembly of engine block and cylinder head including all plugs.
Thermal cleaning and hi-pressure jet wash.
Casting inspection for damage or flaws (Magnaflux and pressure testing).
Precision machining on engine block, crankshaft, connecting rods and cylinder heads.
Engine block boring, honing, and if necessary line hone and block decking.
Crankshaft inspection, journal welding and grinding, straightening and micro polishing.
Cylinder heads reconditioned with new bronze guide liners, valve springs, valve stem seals, resurface of valves, seats and head gasket surface area.
All of your Service Needs
Whether you're tending to the needs of a trusty old RV, getting your boat ready for the water or building a performance engine that will tear up the track, Auto Truck Service Inc. is at your service. Contact us today at 425-258-3634 and let us know how we can put our expertise to work for your engine.