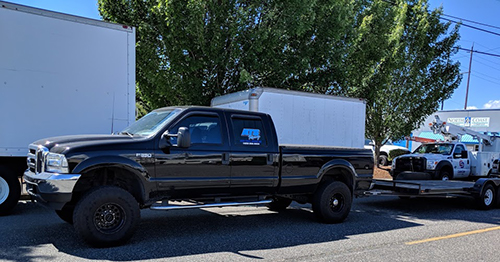 If your business operates a fleet, it's crucial to care for and maintain that fleet. Well-maintained vehicles can be the difference between a revenue stream and a liability for your business! At Auto Truck Service Inc., we make sure each and every vehicle is getting the attention it needs to stay on the road.
As a full-service diesel mechanic in Everett, WA and tenured machine shop, we're ready to deliver results that keep your vehicle in top working order, while also extending their life and ensuring their safety, efficiency and performance. We put in the work necessary to keep your fleet out on the road.
Maintenance and Repair Services
When it comes to fleet services in Everett, WA, we're able to provide as much or as little oversight as you need. Whether you have 5 vehicles or 50 vehicles, count on us to keep track of each vehicle's needs, so you can run your fleet with peace of mind. Our full scope of abilities includes:
Air bag installation and repair
Alignment – 4-wheel
Box truck repair
Bucket van and truck repair
Chassis service
Diesel power upgrades
Electrical services
Emissions
Engine performance
Factory maintenance
Generator service
Heating and cooling systems
Hydraulics and pneumatics
Leveling jacks
Lift gates
Lube, oil and filter service
Power inverters and batteries
Powertrain and chassis
Ride control repair
Steering repair and upgrades
Suspension & brakes repair & upgrades
Tommy gates
Transmission service
Warranty services
Keep Your Fleet Running
Your fleet is a major asset to your business operations and the secret to your success—make sure it's being properly maintained. Auto Truck Service Inc. will help you extend the life of your fleet vehicles and keep them in safe, functional condition, so they spend more time on the road and less time in the shop. Call us today at 425-258-3634.