In the pursuit of great automotive performance, sometimes you need a little bit of customization. Auto Truck Service Inc. serves as your full-service machine shop in Everett, WA, providing a wide array of machining services to engines, crankshafts and more. All of our machining is done to precise tolerances to ensure the best performance and longevity.
Aluminum Cylinder Heads
When it comes to aluminum cylinder heads, our abilities are comprehensive and proven. We're able to strip down and machine aluminum with perfect accuracy, rebuilding and replacing heads to give your engine the performance capabilities you expect from it. Our focuses include:
Degrease
Install freeze plugs
Machine valve seats for 3-angle cut
Minor aluminum welding
Pressure test
Regrind valves
Replace valve guides
Replace valve seats
Resurface head gasket surface area
Spark plug hole thread repair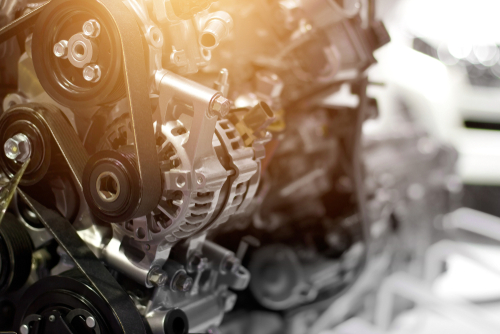 Aluminum Engine Block
When it comes to custom machining, we're a leading local engine machine shop in Everett, WA. Bring us your aluminum engine block and let us get to work in making sure it's perfectly bored and precisely honed. Our full range of abilities include:
Block decking
Bolt hole and thread repair
Bore and hone
Degrease
Install cylinder sleeve
Line hone
Pressure test
Replace cam bearings
Replace freeze and galley plugs
Cast Iron Cylinder Heads
While some machine shops only work with aluminum, we go above and beyond to also deliver machining services for cast iron cylinder heads. Whatever condition your cast iron heads are in, count on us to work our magic and deliver the results you expect. Our abilities include:
Bolt hole and stud repair
Crack repair
Degrease
Enlarge valve bowels
Install bronze guide liners
Install cam bearings
Install freeze plugs
Machine for pc seals
Machine for screw in studs
Machine valve seats 3 angle cut
Machine valve spring pockets for oversize
Magnaflux
Pressure test
Regrind valves
Remove pressed in studs
Replace valve guides
Replace valve seats
Resurface head gasket surface area
Spark plug hole thread repair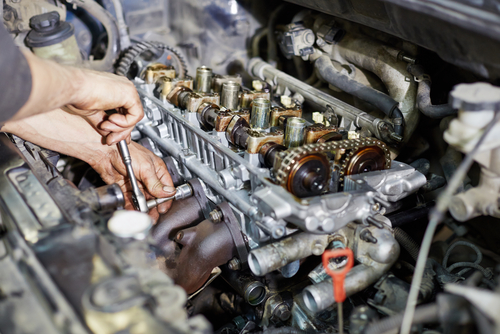 Cast Iron Engine Block
For cast iron blocks, we're able to provide complete machining services with accuracy and precision tolerances. From boring and honing to minor welding and stitching, our abilities restore the integrity of your block. Our shop offers capabilities for:
Block decking
Bolt hole and thread repair replace freeze and galley plugs
Bore and hone
Degrease
Install cylinder sleeves
Line hone
Magnaflux cast iron head
Minor cast iron welding
Minor crack repair by stitching
Replace cam bearings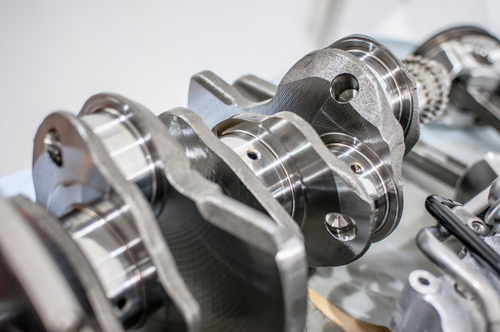 Crankshafts
If your crankshaft needs work, we're the experts to machine it. We do all of our crank machining in-house and have the equipment and experience necessary to ensure you're getting the best results for your vehicle. Our crankshaft capabilities include:
Check for straightness
Degrease
Inspect and measure w/ micrometer
Main journal weld
Polish
Regrind
Rod journal weld
Thread repair
Thrust weld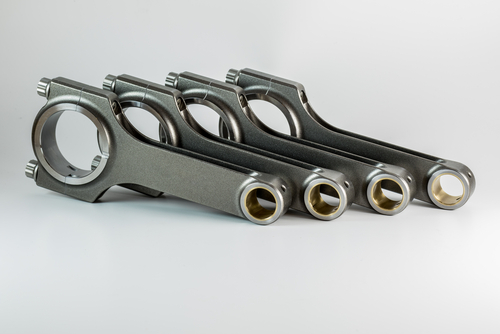 Connecting Rods
If your rods need to be inspected and machined, we're the shop to do the work. With an eye for precision and thoroughness, we'll make sure of a perfect fit and seamless finish. Come to us for all of the following for your connecting rods:
Degrease
Inspect for straightness
Machine and install brass bushing
Machine small end for free float
Machine to fit pin
Re-size large end (if applicable)
Get in Touch with an Expert
For more information about any of our machine shop services or capabilities, please consult with one of our experienced professionals today by calling 425-258-3634.